najbyk

wrote:

↑

Oct 04 2019 3:29am

The page about improving the heat dissipation from the motor is ready:

https://github.com/najbyk/TSDZ2-cooling/wiki

Any suggestions are appreciated.

Before making an improvement, it is worth doing a continuous engine power test at a constant temperature. To be able to compare the results after improvement. After that write here how much more power you can get.
Good!!
I guess it could go to here, as 7.: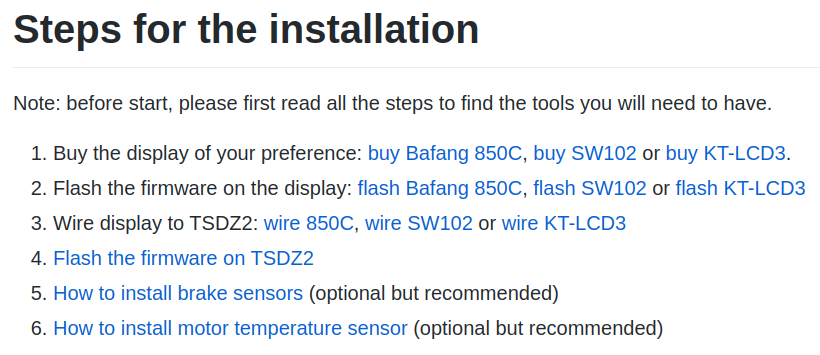 Please use Mediwiki formating on the wiki page and use __TOC__ for automatic table of contents, that just works for Mediawiki.
I gave you right now access to the wiki, so you should be able to upload the pictures and create the wiki page.
I created the page
How to improve motor heat dissipation
, please put there the contents:
https://github.com/OpenSource-EBike-fir ... issipation