Thud wrote: overheated the magnet rotor & the epoxy flowed. interesting gizmo ( I am thinking a simpler friction brake will have to suffice)
sounds like fun to me . i woulda had a blast with ya .
Thud wrote: E, how are you going to test your motor?
lol now this is funny . im making 2 and sending one to you to test.
no really . check this out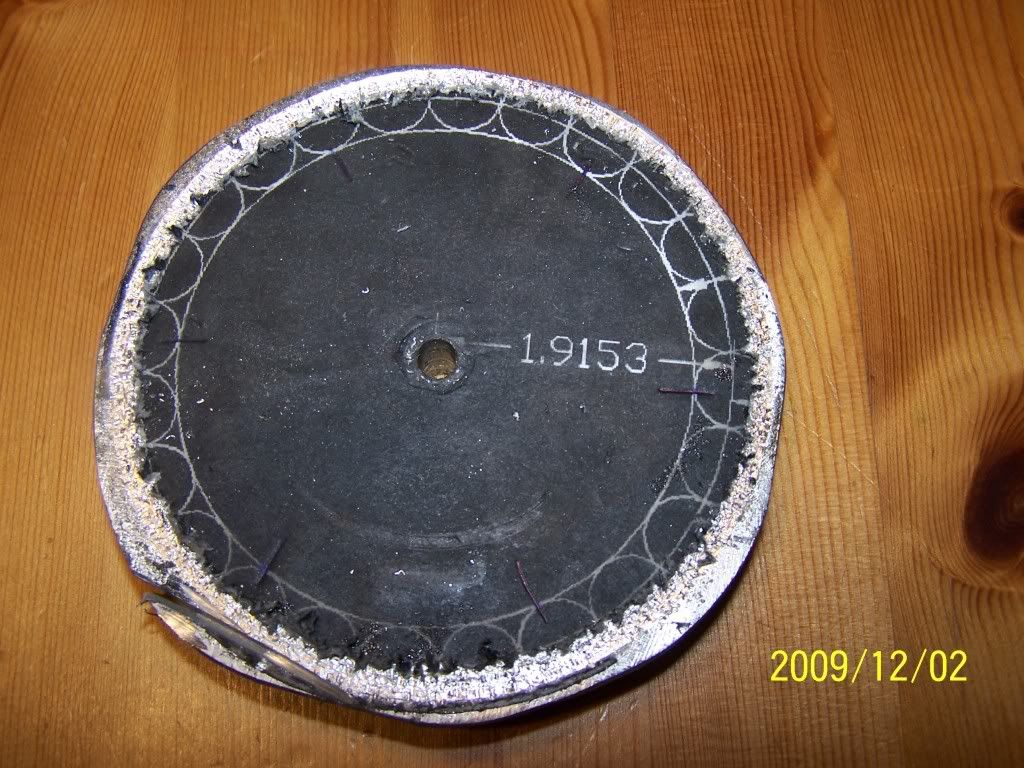 im sure you recognize the paper glued to the rotor blank there.
horrible failure that one. after a few attempts at getting what i wanted out of my wood working gear i retreated and i am picking up the first version (done on an endmill) in the morning right after i drop the boys at school.
im getting enough magnets to make at least 3 of these . so im lookin at you if your willing to find and old alternator to take a rotor and stator ill send ya. may only make one halbach a conventional nsnsns with 20 magnets is the backup.