Once upon a time I bought a whole bunch of FSR 400 sensors and now I'm looking to sell them. They are hard to sell as standalone parts. They are the kind without the crimped connector because I was interested in mounting them to PCB directly with 3M Z-axis tape (3703?). The crimps limit the usefulness as the connector takes up space.
They were originally intended for an electric skateboard throttle.. But since then I have wondered if it would be good to be used as a index finger throttle on an ebike. It would be a 1cm wide thing clamped between the brake mount and the grip.. The fsr would point down towards the ground.
Anyone envision this working well for throttle? it could be pretty tiny and slick.. cost like $30-40 once assembled.. Could also be used for regen braking. I've found that if you build up a silicone button just above the tiny sense area that's all you need to get good feedback. Large sensors are unnecessary and take up space...
Please help me determine the optimum location for the sensor. Grip diameter survey:
https://forms.gle/sTfDLV2ofH4Tis4r5
Here is the latest CAD. Please feel free to print and test the ergonomics.
https://drive.google.com/open?id=1cn1Io ... 8EPcj3wsB_
data sheet:
https://cdn2.hubspot.net/hubfs/3899023/ ... et_FSR.pdf
integration guide
https://cdn2.hubspot.net/hubfs/3899023/ ... ies_IG.zip
It's this part minus the crimps: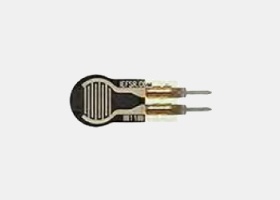 Looks like this: